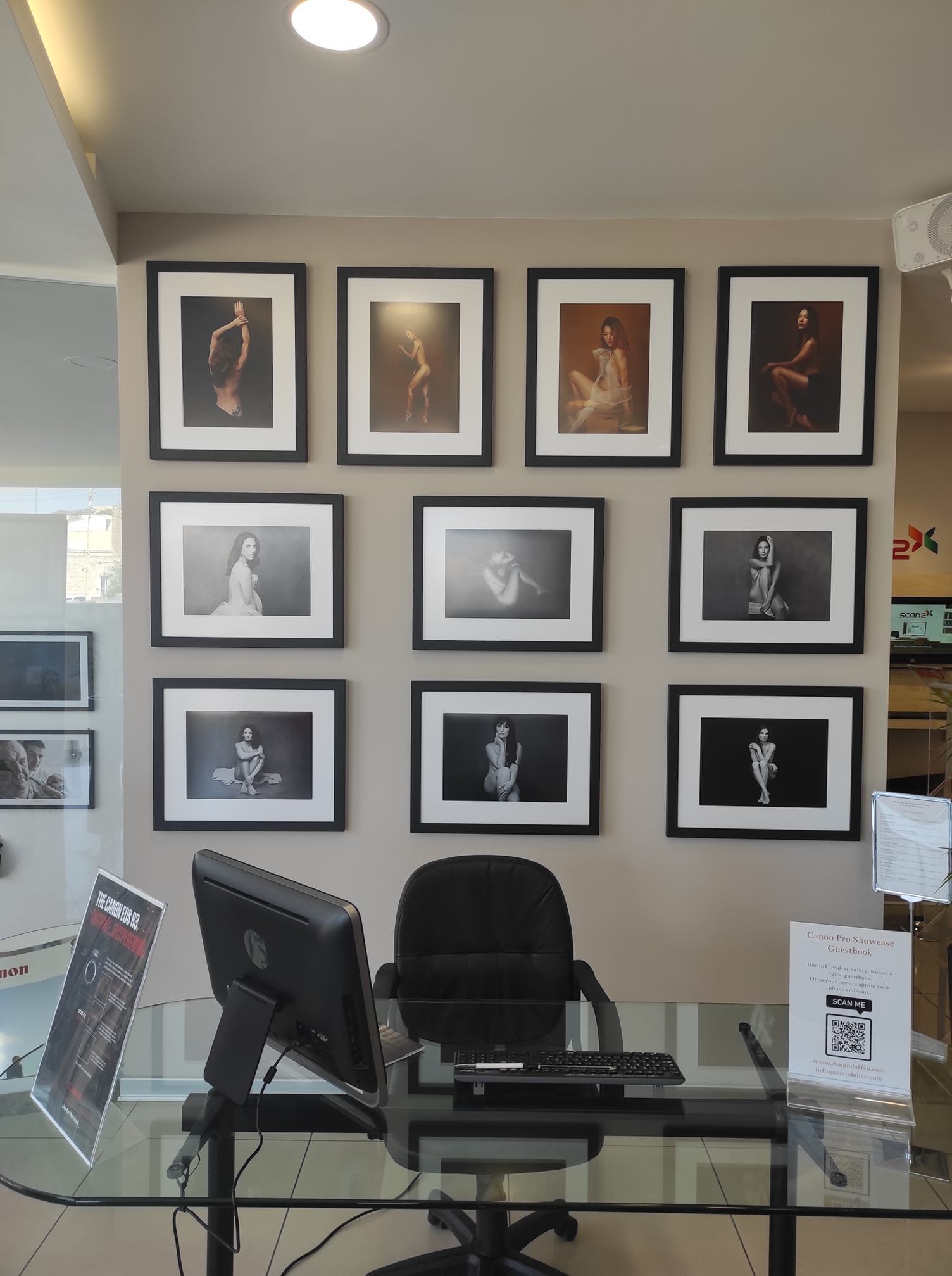 I am super thrilled that my new works are now exhibiting at Canon Malta, Avantech in San Gwann. Thanks to their invitation so I have this opportunity to show my work after a very long time not able to have exhibitions. Thanks Grace for all the help and Keith for assisting the printing, using Canon pro-2000. The title of this exhibition is "40 Over 40 – The Art of Female Form". It combines the photographs from my 40 over 40 campaign and my self-portraits.
Through this project and exhibition, we celebrate the strength, wisdom and beauty of women over 40. And more importantly, I hope "To change the way people see women over 40".
The exhibition is on throughout the summer July-September 2021. Please visit and also have a look at Canon cameras and printers. I have Canon for over 17 years, I love my camera and it helps to create so many beautiful works for my clients and myself. Visit Canon Malta at Avantech, you might find something that inspire for your next photography adventure.